Ashford Most Renowned Hog Roast Caterer
For those of you who are planning a family celebration, a special party, or corporate event, a hog roast feast is a great option. It really is the easiest ways to impress your guests, and feed a lot of people with good food, and do so economically.
For over ten years, the Hog Roast Ashford team has been providing tasty party food for local parties. The spit roasting machines that we use enable us to cook a range of other meats as well as our extremely popular traditional hog roasts.
People really look forward to eating the succulent meat produced by the spit roast cooking method. They especially enjoy seeing their food cooked in front of them by an obviously well trained chef.
Experienced Hog Roast Caterers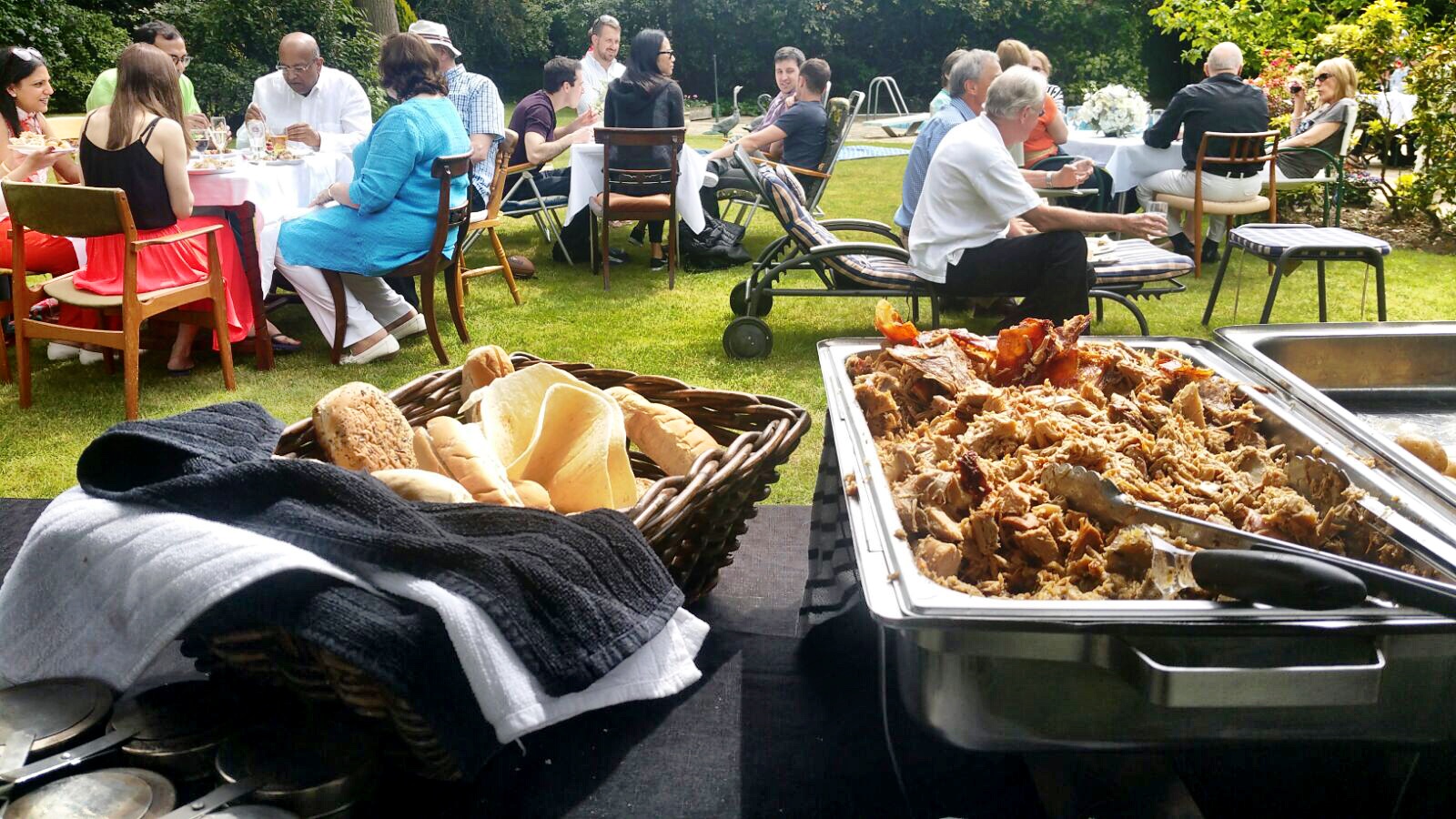 It does not matter whether the roasted meat is pulled from the bone and served simply in soft baps, or sliced and plated up with steamed vegetables, a potato dish and a nice sauce, it always tastes great. We will happily cook any meat, and can serve it in a variety of ways. As you can see, we also offer a huge choice of other party foods.
Our range of canapes, salads, breads, side dishes and desserts is updated regularly to reflect the changing tastes of the people we serve. We use the cuisines of the world to inspire us to make sure that your guests always have plenty of choice. At Hog Roast Ashford we understand that you want everyone to go home having enjoyed their food, so we are always tweaking things to achieve that goal.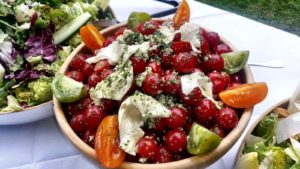 We also always endeavour to tidy up after ourselves before we leave so you will never know we had been there if not for your guests full tummies and smiling faces! So, don't hesitate and get in touch with our expert team today!
Why We Love Catering In Ashford
Lying along the River Great Stour in the county of Kent is the town of Ashford.  The name Ashford comes from the old English , which indicated a ford near a clump of ash trees which is how the town got its name. Historically a market town since the 13th century to this day a regular market is still held. Ashford also has a huge discount designer outlet with big names stores that attract shoppers for miles around. There's also plenty of great cafes and restaurants to try out if you are wanting to indulge and rejuvenate and now it is home to Hog Roast Ashford too, serving up delicious food every day of the year!
With so much to see and do in Ashford, we at Hog Roast Ashford couldn't help but want a slice of the action and so we started catering for events for visitors and residents alike to the area and have been doing so now for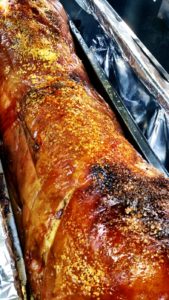 over a decade. When you hire Hog roast Ashford you are not just hiring a catering team, but you are also hiring entertainment.
Time and time again guests sit in aw watching the hog on the spit, mouths watering as they anticipate a taste. It really is a spectacle and a hog roast can be made into a centre piece of any event. Of course, we are able to provide more discrete catering depending on your preferences and are more than happy to work in the background of an event and still provide our signature, delicious food on serving.
Impress your Guests – Cook your own Hog
You can also hire a spit roasting machine from us, and use it to cook your own selection of meats. You can use joints that you buy yourself, or ask us to supply what you need, and load it onto the spit for you. If you choose this option, all you need to do is to turn the spit roaster on at the right time.
To hire Hog Roast Ashford for your next party, or event, all you need to do is to fill out the quote form that has been provided on this website.