Ashford Most Renowned Hog Roast Caterer
Put your trust in Hog Roast Ashford and discover our vast selection of splendid flavours that have been inspired by some of the world's most celebrated dishes. From bright and bold Italian salad arrangements to authentic American-style recipes from the Deep South and everything in between, we have so much more to offer than traditional hog roasts.
Casual buffet cooking, silver service, outdoor barbecues, indoor formal dining services, canapés service and drink receptions, themed dinners and classic set dining, wedding feasts and business banquets – we have something on the menu to suit every need and taste here at Hog Roast Ashford.
So, if you have an event coming up, whether it be a private celebration or an important corporate get-together, and you're looking to impress your guests with some gorgeous foods, then why not get in touch with our team today and discuss arrangements that will make your special day even more enjoyable?
At Hog Roast Ashford, we're proud to offer the best value for money catering service in the entire country; making us the ideal solution for all budget levels. Plus, you'll find that booking with us couldn't be more effortless – though we'll still guide you through every step of the process anyway and offer advice whenever you need it!
For more information on how we can help you get the most out of your event, explore our website now, or simply contact us for more details.
The Little Things Matter To Us At Hog Roast Ashford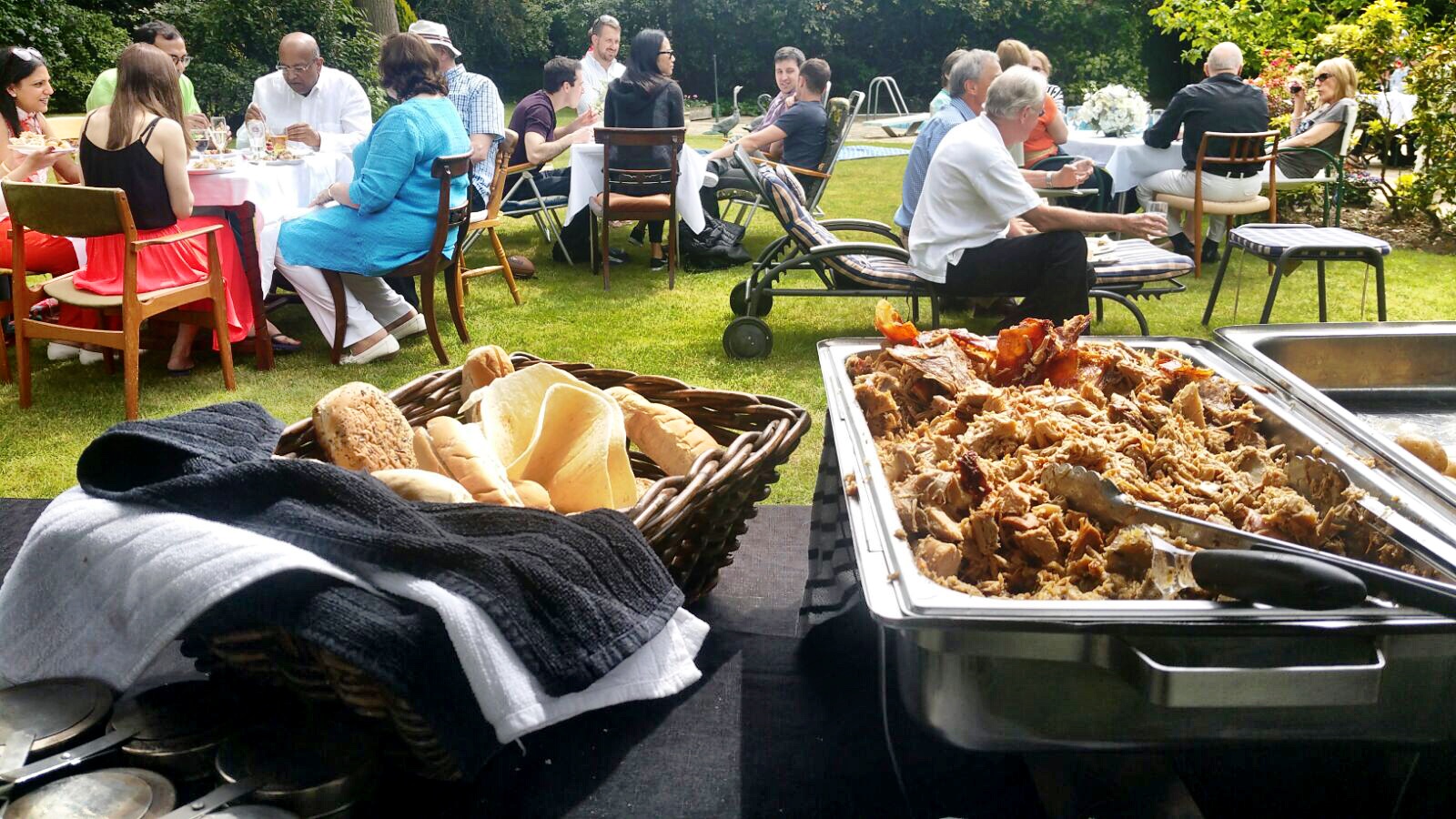 You ever heard the saying "don't sweat the small stuff"? Of course, you have! But when it comes to catering, it's all in the tiny details; punctuality, presentation, positivity, precision and, most obviously, great food. When executed successfully, these intricacies play a huge role in helping to create a fantastic atmosphere for everyone involved.
For years, Hog Roast Ashford has been highly appraised for our unparalleled attention to detail, meaning you can book our services with absolute confidence.
With a reputation for being one of Kent's top-rated catering services, we take our role very seriously here; and above all else, we understand just how meaningful these elements are to our customers, so it's vital that we get them right. As such, we always take great care to compose mouth-watering feasts that transcend all expectations by focusing our attention on the small stuff.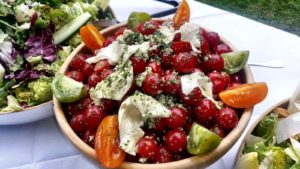 Enjoy a stunning variety of comprehensive menu items, ranging everywhere from our extremely popular, succulent slow roasts to beautifully-presented sides, delicious dessert options, meat-free meals and antipasti platters. Your guests will love what we have to offer!
In our ten years spent as industry leaders, we've worked hard to perfect our spit-roasting techniques, which allows us to deliver fresh-tasting, flavoursome meals in a timely manner.
We've Nailed Inclusive Catering
Trying to find the perfect menu to suit the tastes and dietary requirements of every single one of your guests can be a tough task – but it doesn't have to be.
While our set menus are a fantastic option for many customers and clients of ours, we also know that they're not a 'one size fits all' solution, so in the name of inclusivity, each of our menus is fully customisable and caters to a range of different restrictions.
This means you can choose from a full selection of free-range meats, side dishes, salad options, desserts, appetisers, veggie/vegan alternatives and more, to create an entirely bespoke menu that your guests will adore.
DIY Hog Roasts: Hire Or Purchase A HogMaster!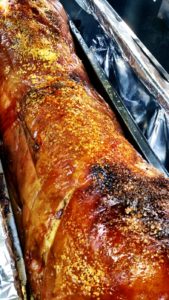 Our testimonials page can attest to how much our customers and clients thoroughly enjoy our fully catered for service, but being in the industry for over a decade has taught us that sometimes, people enjoy the challenge of handling the cooking themselves. If this sounds like you, then you're in the right place!
At Hog Roast Ashford, not only do we serve the finest spit roasts the country has ever seen, but we also manufacture our own equipment and cooking utensils, which have been rated the best in all of Europe. We're not greedy though, so we're more than happy to share our secret to successful hog roasts with you, by offering you the chance to rent, or even purchase, one of our top-of-the-range machines.
We'll help you find the best machine for your requirements, and on a day of your choosing, our crew will deliver it straight to your doorstep along with spare gas canisters, farm-fresh ingredients, dining furniture, cutlery, crockery and accessories.
We can also offer a range of affordable payment plans to suit your needs – contact us to find out more!